CONVERSATIONS
CONVERSATIONS
19 JUNE 2023
HER PERSONAL LEGEND, JENNIFER LEE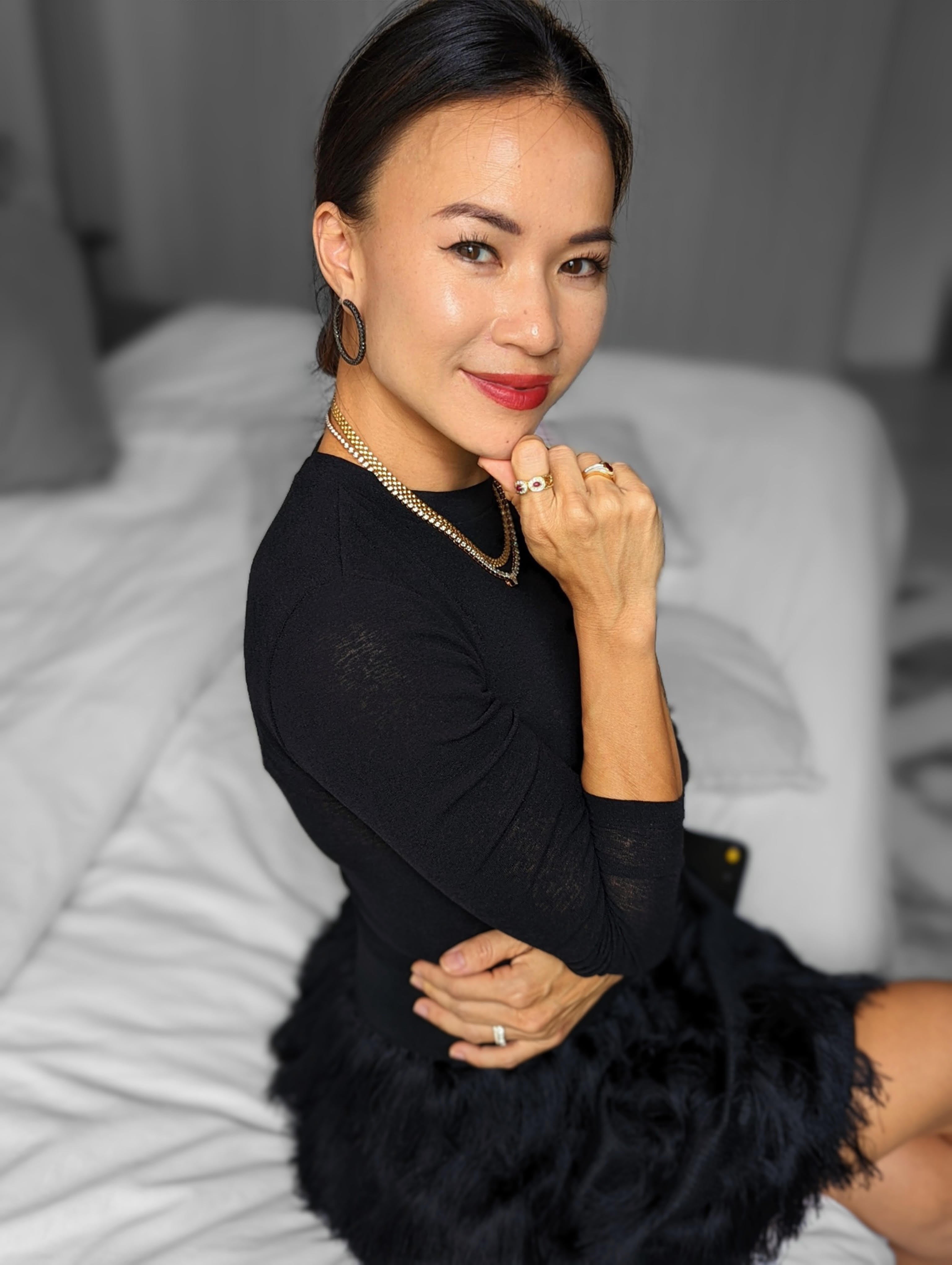 L/Chemy is about inspiring every individual to find their own personal magic. We believe that beauty begins the moment you remember who you are and own your magic. We seek to simplify your daily skin and personal care routines so that you have time to focus on life's greater pursuits, engineering a life of ease so that you can realise your purpose - your personal legend.
Share with us a little about what you do.
I'm a Bespoke Jeweler focusing on the end-to-end production of custom jewelry pieces. My work involves having me specifically on the manufacturing side so I'm not the kind that sits in a shop but rather in a factory. I absolutely love what I do. I like to think of myself as a "need" in people's lives and not a "want". I'm privileged to be a part of creating some of my customers happiest and most important memories, life shaping milestones, such as weddings, birthdays, anniversaries, and sometimes just some good old retail therapy.
What are your days like as an entrepreneur?
Stressful, exhilarating, and fulfilling all at once, lol. I'm constantly reminded that I not only run my own business and dictate the direction of the company, but I am also responsible for the wellbeing of my craftsmen. Most of my daylight hours are consumed with creating new designs, sourcing beautiful stones, and managing unique projects we have with clients (we do a lot of customization). And where I really interact with clients is after dinner or on the weekends when people have more time to shop.
Is there a particular talent or strength you had that helped you in your life and/or business?
I would like to think being an extrovert who has been brought up as a third culture kid, has helped me adapt quickly to different people and environments.  I love being around people! Even when I was working in the financial industry (my Undergraduate Degree was actually in Economics and Graphics Comm), I enjoyed the interpersonal face-to- face with the clients more than the actual industry I was in. I realized early on in life, if you can read people, you can build a very strong relationship based on their emotions and mindset. My dad always brought my brother and I out with him for client dinners at a very early age so that we were exposed to people of all ages and immersed in different types of conversations.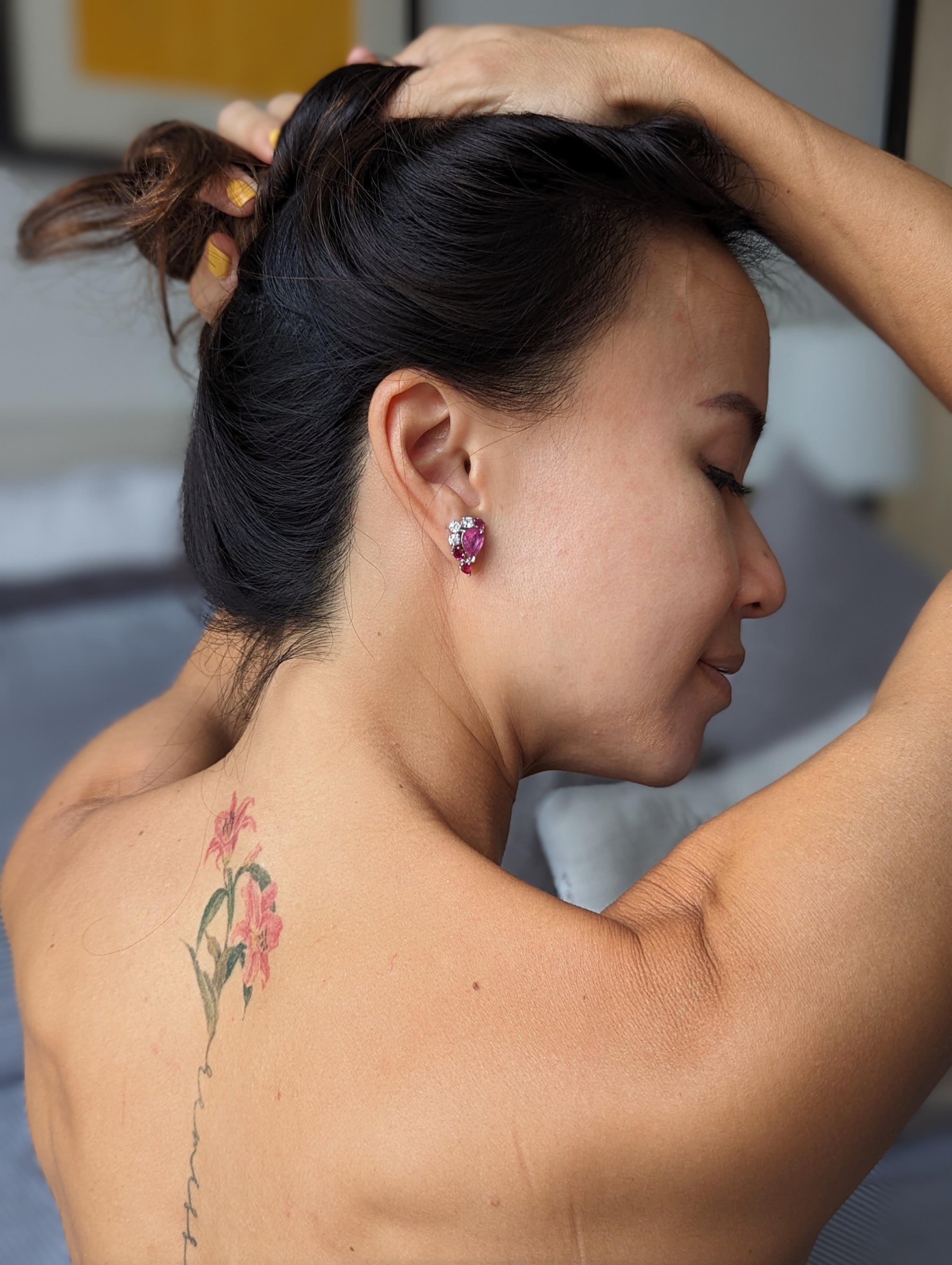 "I want to show women that we are stronger than we think, we can lift heavy and still be feminine. Our bodies are designed to procreate and grow a child, but it can achieve so much more."
What is your personal legend?
My mission would really be helping people in my community to fulfill their dreams and happiness and bring joy into their lives. But most importantly to instill self confidence. I truly believe in what I do for work and part of my job is to teach clients how to use jewelry to accessorize - to enhance their natural beauty. But even more so, it's about helping them express who they are through jewelry as a way to let their identity shine through. 
Outside of work, my passion is fitness - I believe when you are of sound mind and body that you are happy. This starts with living a healthy lifestyle with nutrition and exercise. I want to show women that we are stronger than we think, we can lift heavy and still be feminine. Our bodies are designed to procreate and grow a child, but it can achieve so much more.
What is one quote that you live by?
"Grit is passion and perseverance for very long-term goals. Grit is having stamina. Grit is sticking with your future, day-in, day-out. Not just for the week, not just for the month, but for years. And working really hard to make that future a reality. Grit is living life like it's a marathon, not a sprint." — Angela Duckworth
What is the one piece of advice you would have for young women when it comes to beauty?
Beauty is confidence. When you feel beautiful and believe in the image you are projecting, you build self confidence. That itself is a strong attraction. That's why its so important for me to have good skin. You can only hide behind makeup for so long but when you can walk around with a bare face and feel good about yourself, it's another level of confidence and it cries true beauty.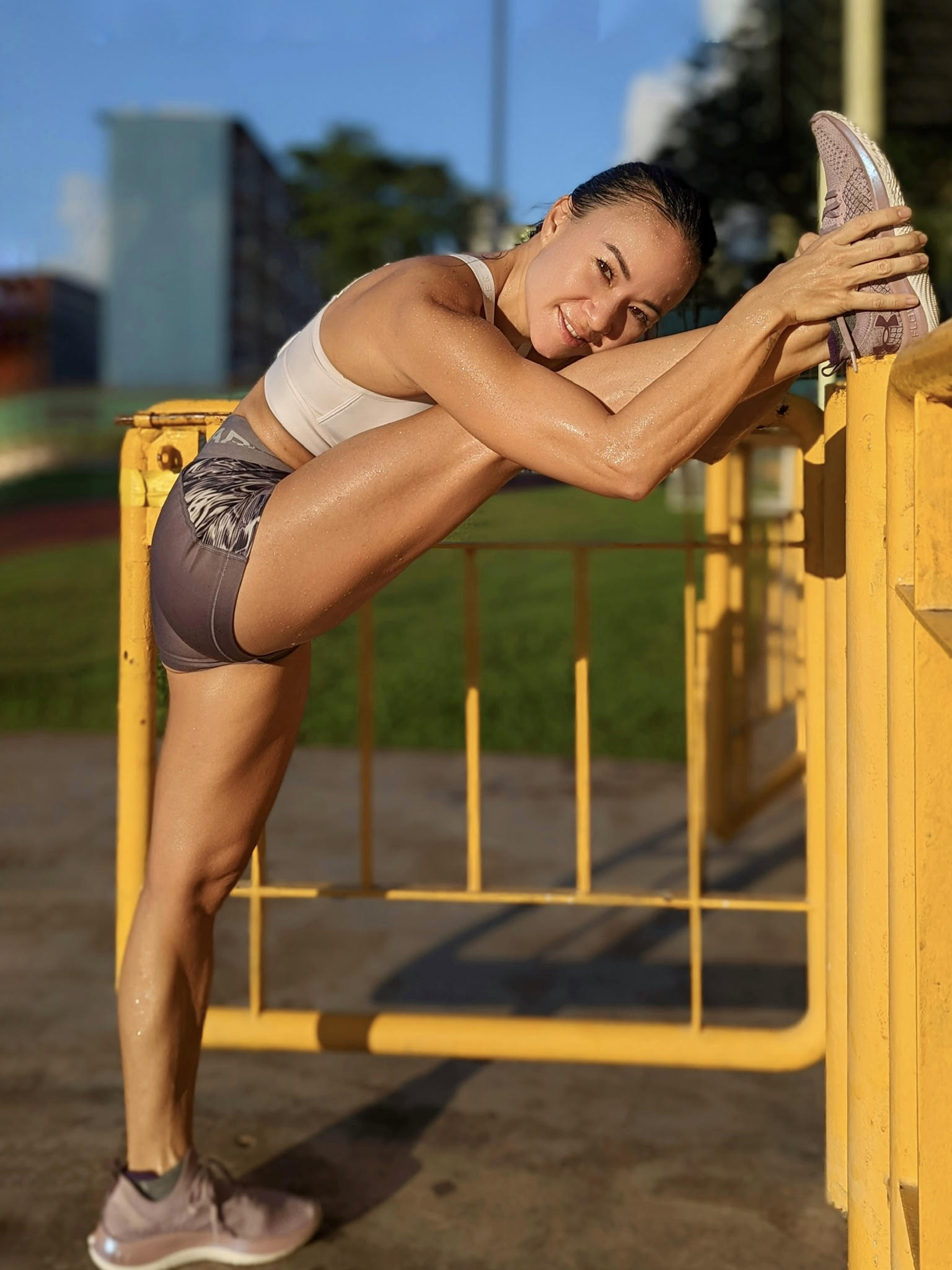 What do you like about L/Chemy?
Firstly, I love that their products smell so good, and they are super gentle on the skin. It does what it is formulated to do. It's a clean formulation where you can see what the ingredients are so you know what you're putting on your face. 
Secondly, I love that it's a small independent brand. As an Entrepreneur, I understand we all have a vision of how we want to contribute to society and I believe when you create something that you believe in, your heart and soul went into making the product because you believe you have something unique and special to offer society.
What is the L/Chemy product that you can't do without? Why do you like it?
Their cleansers. I love how gentle they are. I have oily-dry combination skin. Furthermore, I am always out in the sun and sweating so it's important I find a cleanser I can use multiple times a day. In the past, I could never find the right one. They either stripped away the natural oils or were so gentle they left me feeling not "clean" enough. L/Chemy offers the best balance of cleansers for my skin type.